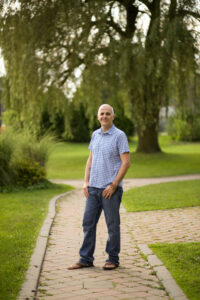 Soul Travel With Mark
Soul Travels with Mark came about because of my love of both Spirit and Travel. It was a way to combine to amazing things and see amazing places at the same time. We soend time together and then time apart to reflect, practice and just be
Scotland and Ireland Spiritual Tour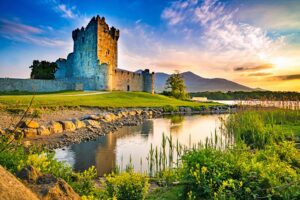 TOUR OF IRELAND AND SCOTLAND 2024 – 10 NIGHTS
Package with Roundtrip Airfare:
Double occupancy: $5475 (taxes included)
Single supplement: add $1008
Land Only (arrange your own airfare)
Double occupancy: $4325
Single supplement: add $1008
Monthly payment plan available – $400 minimum per month
DAY 1 – April 25, 2024
WELCOME TO IRELAND
Your journey begins at Dublin Airport where you are met by your driver/guide before taking the scenic coastal route to the city centre. This afternoon we will visit the world-famous Book of Kells at Trinity College, before enjoying some free time in Dublin. This evening, there will be a welcome reception and dinner at your hotel.
Dinner/Overnight – Camden Court Hotel or similar, Dublin
DAY 2 – April 26, 2024
DUBLIN'S FAIR CITY
This morning, our first stop will be St. Patrick's Cathedral, the largest cathedral in Ireland and one of the country's most important pilgrimage sites. Then it is on to the home of the 'black stuff' Guinness, to undertake a tour and tasting of the storehouse, ending with a refreshing pint of Guinness in the Gravity Bar. Tonight, we are treated to an evening of good food and rousing Irish entertainment at the Merry Ploughboy.
Overnight – Camden Court Hotel or similar, Dublin
DAY 3 – April 27, 2024
NEWGRANGE & SLIGO
After breakfast we depart for Newgrange, a Neolithic passage tomb that was built over 5,000 years ago making it older than the Pyramids. Classified by archaeologists as a passage tomb, Newgrange is recognized as more of an ancient temple, and a place of astrological, spiritual, religious, and ceremonial importance. We continue westward to Sligo with a stop at Carrrowmore Megalithic Cemetery – the largest cemetery of its kind in Ireland, before checking into our hotel. Tonight we will dine at our hotel.
*Dinner/Overnight – Clayton Hotel or similar, Sligo
DAY 4 – April 28, 2024
DEVENISH ISLAND & DONEGAL
We travel to Enniskillen where we will embark on a cruise on Lough Erne to the Monastic Site on Devenish Island. After we journey to Donegal, and visit the home of Donegal Tweed, Triona Design. Here you will enjoy an Irish Coffee while learning the history of Donegal Tweed, including a weaving demonstration on a 200-year-old Hand Loom. Tonight's hotel is located right in The Diamond, Donegal's charming town centre, where you can treat yourself to delicious meal in a friendly local pub or restaurant.
Overnight – Abbey Hotel or similar, Donegal
DAY 5 – April 29, 2024
THE GIANT'S CAUSEWAY
This morning you travel east to the UNESCO World Heritage site of the Giant's Causeway. We will enjoy a 2- course lunch at the Smuggler's Inn before arriving at Carrick-a-Rede Rope Bridge, where it is said that salmon fishermen have been building bridges to the island beyond for over 350 years. This afternoon we travel south through the 9 Glens of Antrim, before arriving in Belfast.
*Overnight – Clayton Hotel or similar, Belfast
DAY 6 – April 30, 2024
TITANIC & SCOTLAND
We visit The Titanic Belfast Visitor Experience for a self-guided tour before heading to Larne to board a ferry and make the 22-mile journey to Bonnie Scotland. On arrival, we will travel north to Oban, our home for the next 2 nights.
Dinner/Overnight – Royal Hotel or similar, Oban
DAY 7 – May 01, 2024
IONA ABBEY & OBAN
This morning we board a ferry to the Isle of Iona. Here we visit one of the oldest Christian religious centres in Western Europe, Iona Abbey. The abbey was a focal point for the spread of Christianity throughout Scotland and marks the foundation of a monastic community by St. Columba. First stop will be at Iona Abbey, one of Scotland's most historic and sacred sites. The abbey was founded by St Columba and his Irish followers in AD 563. As a celebrated focus for Christian pilgrimage, Iona retains its spiritual atmosphere and remains an enduring symbol of worship. We journey though picturesque towns and colourful villages on our return travels back to the mainland.
Overnight – Royal Hotel or similar, Oban
DAY 8 – May 02, 2024
SCOTCH & THE HIGHLANDS
This morning you will travel north to Scotland's magical highlands. First stop will be at a Highland distillery, where you will undertake a tour and learn of the whisky making process before enjoying a dram of the final product. Tonight, we will dine as a group in our hotel.
Dinner/Overnight – Doubletree by Hilton Dunblane, Perthshire
DAY 9 – May 03, 2024
ST. ANDREW'S & EDINBURGH
This morning you travel south to the lovely village and home of golf St. Andrew's. On a headland to the north of St Andrew's stand the ruins of St Andrew's Castle, the main residence of the bishops and archbishops of St Andrew's – the focal point of the Church in Medieval Scotland. Today, a siege mine and counter-mine can be explored, and the 'bottle dungeon' viewed. St Andrews Cathedral dominated the history of the medieval church in Scotland from its construction in the 12th century until the Protestant Reformation in 1560. Scotland's largest and most magnificent medieval church, the cathedral was the seat of Scotland's leading bishops and occupied a site used for worship since the 8th century AD, when the relics of St Andrew, Scotland's patron saint, are said to have been brought here. Tonight we will dine at our hotel.
*Dinner/Overnight – Crowne Plaza Edinburgh Royal Terrace, Edinburgh
DAY 10 – May 04, 2024
EDINBURGH CASTLE & FREE TIME
This morning we visit Edinburgh Castle, one of the most famous castles in the world, housing the Scottish Crown Jewels and the Stone of Destiny. While you are here, you can visit the private apartments of Mary Stuart, and St Margaret's Chapel, and the 15th century gun Mons Meg. A panoramic tour of the old and new towns is next on the agenda before you are free to spend the remainder of the day as you please, whether it be visiting more famous attractions, indulging in a little retail therapy, or treating yourself to a traditional High Tea at the Colannades at the Signet Library.
Overnight – Crowne Plaza Edinburgh Royal Terrace, Edinburgh
DAY 11 – May 05, 2024
DEPART FOR CANADA
A group transfer will take you to Glasgow Airport for your flight home.
TOUR INCLUSIONS:
Transportation throughout by luxury touring coach with an experienced driver/guide and driver and local touring guide, in Scotland, all ferry transfers, porterage at hotels
10 nights in 3- and 4-star accommodation in Ireland and Scotland
Full Irish breakfast daily
*5 evening meals in hotels
1 two-course lunch at the Smuggler's Inn
Irish Entertainment evening and dinner at the Merry Ploughboy
Tour and tasting at the Guinness Storehouse
Tour and tasting of a Highland Distillery
Ferry crossings where required
Visits/ admissions to: Trinity College, The Book of Kells, St. Patrick's Cathedral, Newgrange Megalithic Tomb, Carrowmore Cemetery, The Giant's Causeway, Carrick-a-Rede Rope Bridge, Titanic Belfast, Iona Abbey, St. Andrew's Castle and Cathedral, Edinburgh Castle
EXCLUSIONS:
• Meals other than those mentioned in the itinerary
• Drinks during meals (excludes tea and coffee)
• Gratuity to your driver and guide (suggest £2.00 per person per day for the driver, £4.00per person per day for the guide in Scotland; €5-6.00 euro per person per day for the driver/guide in Ireland)
Please contact holly@woodstocktravel.ca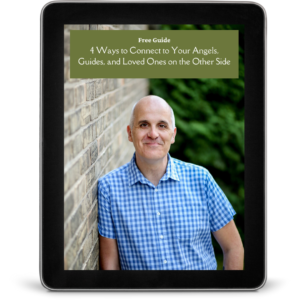 Free Guide
4 Ways to Connect to Your Angels, Guides, and Loved Ones on the Other Side
So many of us think we're walking this planet alone due to loss, psychic connection or can't physically see the support around us. The truth is you're never alone because you've always got people on the other side watching and guiding you, loved ones who've passed, angels and guides.
Get my guide for four simple ways you can connect to your own guides right now and discover that you're truly never alone.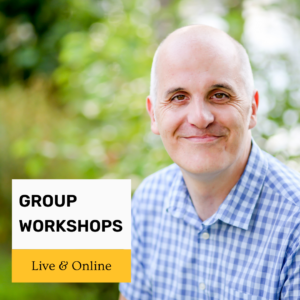 Spiritual Workshops
Develop your psychic gifts while you learn more about yourself and the spiritual world around you. Our group workshops are for all abilities, are directed by spirit, and are always fun. Save your seat for our next workshop now!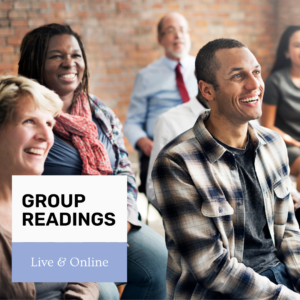 Group Readings
Group Readings are a great way to potentially connect to your loved ones. Whether it's on your own or with a group of friends or family. These Group sessions are not only healing, there is laughter, tears, and lots of bonding.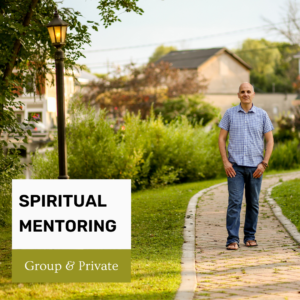 Spiritual Mentoring
Develop your spiritual connection through mentoring. Whether you want to develop your own gift or simply expand your own knowledge of spirituality and living a spiritual life, group and one-on-one spiritual mentoring will connect you to your own true potential.